Girls night out with 'Magic Mike'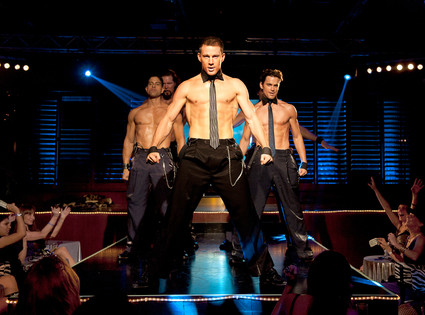 What I wore to see Magic Mike By Mercedes Sanchez
On Saturday, I spent a girls day and night out with Flor from Latinas on the Move. We started our weekend with Channing Tatum and Magic Mike. And ladies, I am not exaggerating when I say that there was complete silence during one of Channing's strip teases.
I wore a floral maxi dress with a fedora and my white Ray Ban Wayfarer sunglasses.
Now, going back to the movie. While Channing was great to look at, Matthew McConaughey rocked his performance. It may just be one of his wildest roles yet! I was also glad to see Adam Rodriguez in the film.
Then it was off to drinks and fish tacos! Take a look at some of our photos here:
[nggallery id=80]
Upon getting home, I caught my swimsuit segment (which aired twice) on Telemundo. Watch it here.
Tell us, are you going to see Magic Mike?